Founder, Owner: Focus Publishing
From 1985 through 2014 I started and ran a publishing company, Focus Books, which published educational texts for secondary and higher education with an emphasis on Classical and Modern languages, English, Philosophy, and theater. The publishing list was sold to Hackett Publishing in 2014
Novels
Dollartorium (forthcoming) January 2024, Unsolicited Press. Winner 2022 Malcolm Lowry, J. New Books.
Novella
Ice Dancing, Fall 2019, Sunspot Literary Journal. Vol 1, No. 3, here. Story begins on page 148.
The Boss is Dead, novella. Focus. 2004. Excerpts in 221 One-Minute Monologues, 2007, Smith & Kraus.
Stories
Sweet Smelling Meat. Shenandoah, William and Mary College, 1972.
Mr. Walking Stick.Sad Girls Club, Oct 2021
C.-Scape. Kansas Quarterly, 1974.
Box of Jars, Vol 2, online journal, June 2012: Brooklyn June 1, 2012
Dada's Home, Ten-minute play (published), Steel Toe Review, April 2015.
Dada's Home, Sunspot Literary Journal, Spring 2019
Pemberton, Dark Ink, Springfield, MA, Summer 2018
Cyclist, Southwest Review, Spring, 2019
The Meeting, Typishly Online Literary Journal. To read click here, November 2019
Piggies, Broken VHS, #1, Violent Xylophone Machinery, London, 2020 here
Love story with guns and cigarettes Havik 2020:Homeward, Las Positas 2020.
Clocks::Corn, Synchronicitii, 2021
Loin, Flint Hills Review, 2020
The Barbecue, Tempered Rune, 2020
Interview at BurgerRoo, Synkoniciti, March 2021
Mr. Walking Stick, The Chariot Review, Summer, 2022. Read it here.
Reiner, Windward, Summer 2022
Morgan, Opening Chapter, Runner up, Inception contest, Sunspot Lit, 2023
Hanging Man, Synchronicitii, Summer, 2023.
Flash Fiction
Winter, Flash Fiction Friday 178. Six words including title. Here.
Horse Heads, Any Wednesday, A journal of arts and literature, October, 2018.
Fracture, Delay Fiction, December, 2018.
My father built a raft, Sunspot, 2022, downloadable here.
Sonata, flash fiction, Many Fine Donkeys, Summer 2022. Online here
Poetry
Lanette Oasis Journal, Indigo Press, 2016
Sylvester, Stoneboat Spring 2017
Fries, Gyroscope Review Spring 2017
Gravity, DASH a journal, Fullerton CA, 2018
Rocks roll from the bag, Cathexis Northwest Press September 2018
The secrets of your photograph, Cathexis Northwest Press September 2018
North Shore Readers' Collaborative
A joint venture of Ron Pullins, Leslie Powell and Marc Clopton, the NSRC in Newburyport MA was a theater venture devoted to advanced development of plays on Boston's North Shore. We sponsored a Saturday morning Readers' Theater series monthly September through June at Clopton's Actor's Studio at the Tannery in Newburyport. Audience development was encouraged as well as play development. That wonderful theater program continued in Newburyport through 2022 under the guidance of Marc Clopton.
Leaky Roof Productions, cofounder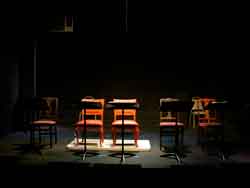 Leaky Roof is a production company committed to producing dramatic works. An earlier incarnation with Leslie Powell and myself was the vehicle for the production of Five Sleazy Pieces during the Late Night Series at the Player's Ring in Portsmouth, New Hampshire, in 2004. Leaky Roof produced a NE Fringe version of The Movie Mogul, starring Tim Diering, Jack Rushton, and Gina Columbo in 2008. The play then moved to the Actor's Studio in Newburyport for a three play weekend. It was also part of the Tucson Fringe Festival in 2016 with another sterling cast and won Best Comedy and Best Comedic Actor.
Plays for Radio
Sweet Smelling Meat Radio script version, National Public Radio earplay
Full-Length Stage Plays
Sir Gawain and the Green Knight, an adaptation for the stage
Actors Studio of Newburyport, December 8, 9, 10, 15 16, 2017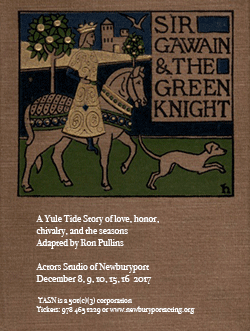 Ice Dancing
North Shore Readers Theater, reading. Newburyport MA,February 2012.
Last Frontier Conference, Valdez Alaska, New Play Lab, June 2012
No Shame Theatre, Athens Georgia, Staged Reading, Oct 6 2013
Atlantic Stage, Myrtle Beach SC, Staged Reading, May 2014
Woman. Bicycle
North Shore Readers Theater, reading, Newburyport MA. March 2011.
Whistler in the Dark play reading series, Boston, MA, June 2011.
Semi-finalist O'Neill Theater Conference 2012.
Shortlist, The Internationalist Theater Group, 2012
Last Frontier Conference, Valdez Alaska, New Play Lab, May 2013
The Boss is Dead
Staged Reading, New Works Festival, Newburyport (MA), 2003
Honorable Mention, American Theater Co-op Play Contest, Fall 2003.
Actor's Studio, Workshop production, Newburyport MA June 2004.
Monologue "The Perfect Fry" at Last Frontier Theatre Conference Monologue Workshop, Valdez AZ, June 2012 ; Strand Theater Project, 2017.
Revolution Theater, Chicago IL, Reading, Spring 2015
Project Y, New York NY. Video project, monologue derivative. Oct 2014. To view go here: YouTube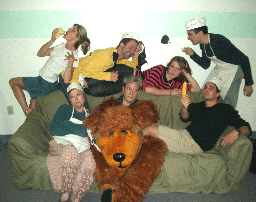 Ice's Crossing
North Shore Collaborative Readers Theater, Newburyport MA, April 2008, Reading. Stage 3 Workshop production, Newburyport MA, 2009
Generic Theatre, Staged Reading, Portsmouth NH February 2012
Reston Community Theater, Staged reading, Reston VA April 2012.
Guinea Pig Lab, Wichita KS, Workshop reading, January 30, 2016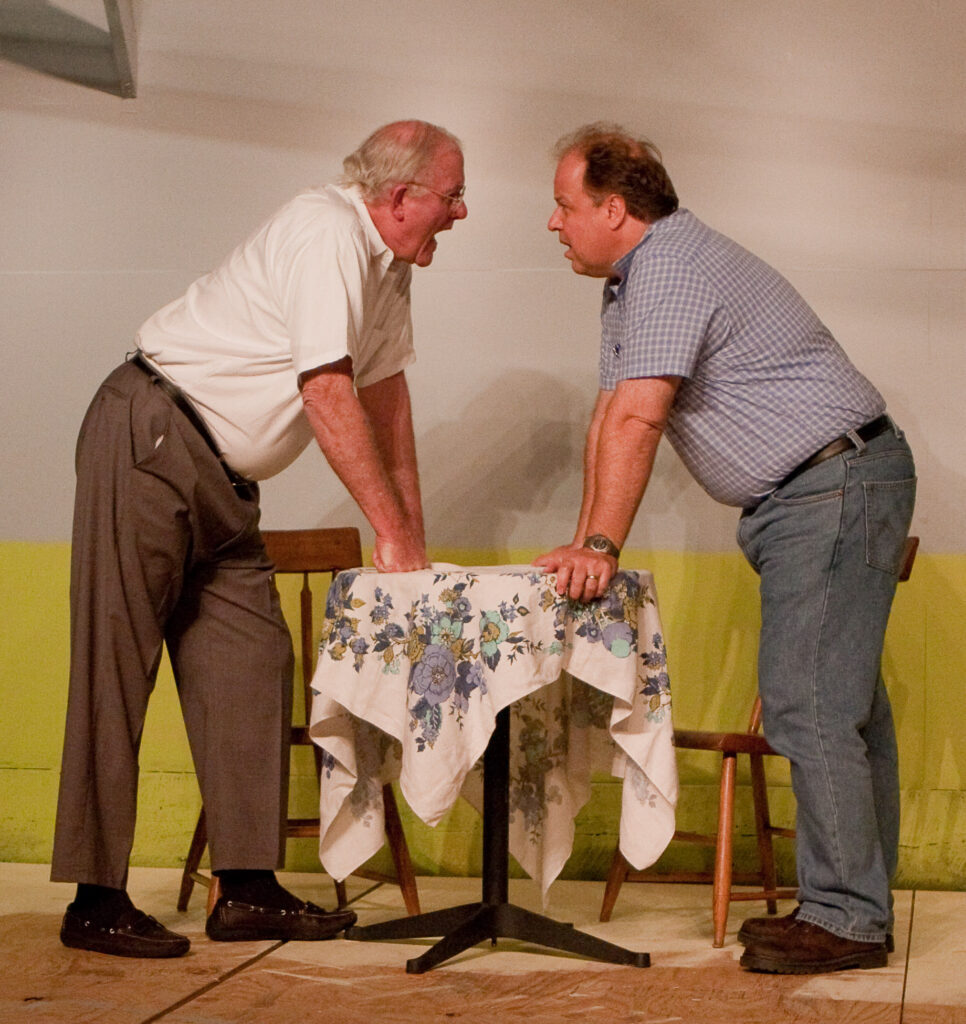 Dollartorium
TADA!! Fest 2015 Contest Finalist, Staged reading, Tucson AZ. June 11, 2015
Revolution Theater, Staged Reading, Chicago IL, Fall 2014
Whistler in the Dark, public staged reading series, June 2010.
North Shore Collaborative Readers Theater, Newburyport MA, November 2009, Reading.
Monologue, "A Plan," at Last Frontier Theatre Conference Monologue Workshop, June 2012
Enemies of the State, 2007.
Readers' Theater, North Shore Collaborative, Newburyport MA, September 2007 .
Great Plains Theater Conference, Concurrent Playlab Reading, Omaha NE. May 2008.
The Movie Mogul
Co-written with Leslie Powell, 2008. New England Fringe Festival, Boston, September 2008. Tied audience favorite.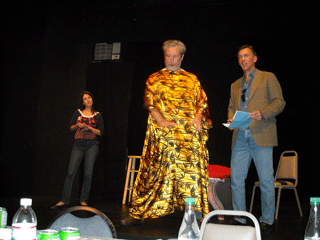 Actor's Theater, Newburyport MA, October 2008
Tucson Fringe Festival, January 16 and17, 2016. Flycatcher, Tucson. Winner of Best Comedy and Best Comedic Actor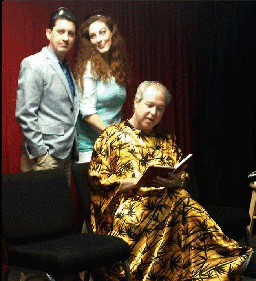 Short Stage Plays
Betty, a ten-minute play
Ten Minute play series "Erased," October 2018. Harold Dixon Directing Studio, University of Arizona, Tucson,.
Baby Dada, a ten-minute play
Old Pueblo Playwrights Festival, Tucson AZ. January 2015. Script in hand.
Madlab Theatre Roulette, Columbus OH, May 2016.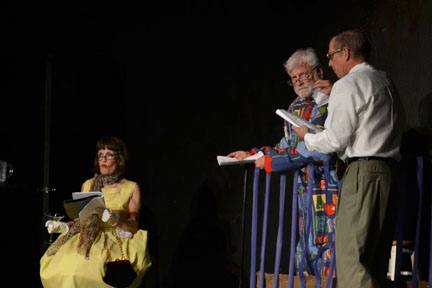 Dada's Home
Museum of Dysfunction, Mildred's Umbrella, Houston TX, August 2012
North Park Theater Festival, San Diego, May 2013
Steel Toe Review, Issue #20, April 2015, has published the play. The text can be read here.
Abby Hoffman Died For Your Sins Festival, Chicago, August 2015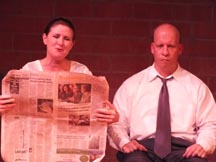 Pico, 10 Minute play.
Small Theater Alliance of Boston, staged reading. Feb 14, 2011. Boston, Factory Theater. F.U.D.G.E. festival, Boston MA, May 2011.
Between Us, New York, NY. May 21, 2011.
SteelToe Review, October 2011, Birmingham AL. On line publication. Click here to read.
Pemberton, 10 Minute play,
Finalist, Cell Theatre (New Mexico), Fifth Annual Short Works Festival,  2010.
Staged Reading, "Pemberton," a ten minute play, Just Write! Lakeland, Lakeland Florida, August 2018.
ATHE New play development workshop, Los Angeles, August 2010. 

The List, 10 Minute play.
SUNY Brockport, 6th Biennial Festival of 10 Minute Plays, February-March, 2009. First Place (tie) Readers' Choice Award.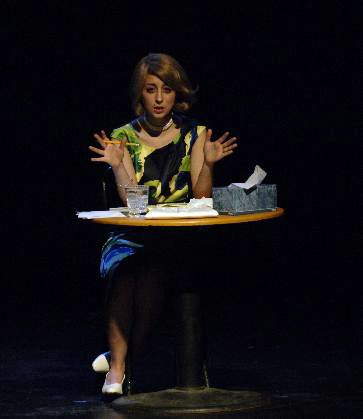 Boston Playwrights Platform Summer Festival, June 18, 19, 20, Boston MA.
Video, Project Y, New York, NY. June 2010. See video here.
The Object, 10 minute play.
Fort Point Theatre Channel Exclamation Point! 5 The Science of Love, A Reading, February 13, 2009, Flour Bakery and Cafe, Fort Point, Boston.
Fall Shorts, Actors Studio of Newburyport, November 2009.
F.U.D.G.E. Festival, Watertown, Aresenal Center for the Arts, May 2010.
Salem Theatre Company, Ten Minute Play Festival, July 22-23, 2010
Rebelyard Theatre Collective, 2nd Annual 10 Minute Play Festival, Oct 2012
Mrs. McAlaster's Plot, co-written with Leslie Powell, Belfast (ME) 15 Minute Festival, 2002, Finalist.
Mill City Minutes, Lowell, Fall 2006. American Globe, NYC, Turnip Festival, Spring 2008
Movie Mogul in His Mama's Muumuu, co-written with Leslie Powell.
Belfast ME 15 Minute Festival, 2003, Runner Up. Staged Reading.
Five Sleazy Pieces, Short play review, Player's Ring, Portsmouth NH
Rose Enters the Room.
New Works Festival, Newburyport MA 2002
Nailed, co-written with Leslie Powell
Old Pueblo Playwrights New Works Festival, Tucson, March 2007
Ma Ma Mafia, co-written with Michael McKearney.
Random Acts (Play in a Day) Festival, Newburyport MA, November 2007
The Recyclist
North Shore Reader's Theater, Reading, Newburyport MA, 2007.
ATHE conference, Denver, 2008, play development workshop, 2008.
Fort Point Exclamation Point!, Reading, Boston, March 2008 To be published in forthcoming anthology by Association for Theater in Higher Education, THE RECYCLIST AND OTHER PLAYS (2011)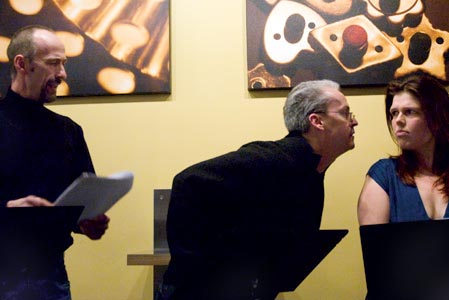 Nothing You Can Say, co-authored with Adair Rowland.
Random Acts, Firehouse Center, Newburyport MA 2006
Acting Lesson #10: The Death Scene, cowritten with Mary H. Frakes.
Random Acts, Newburyport MA, 2004
Snowman, A Monologue.
Actor's Studio Workshop, North Hollywood, Dec 11-12.
Conferences
Advanced Playwrighting Intensive, Kennedy Center, Summer 2007.
Great Plains Playwrighting Conference, Summer, 2008
ATHE, Short play development workshop, 2008
Artistic New Directions with Jeffrey Sweet, August 2009
Dramatist's Guild Playwright conference, 2011, panelist.
Last Frontier Playwrighting Conference, Valdez AK, 2011, 2012
Associations and memberships
Association of American Publishers (head of house, retired)
Dramatists Guild, Associate member
Old Pueblo Playwrights, Tucson
Tucson Book Festival Writers Master Class, 2016, 2019